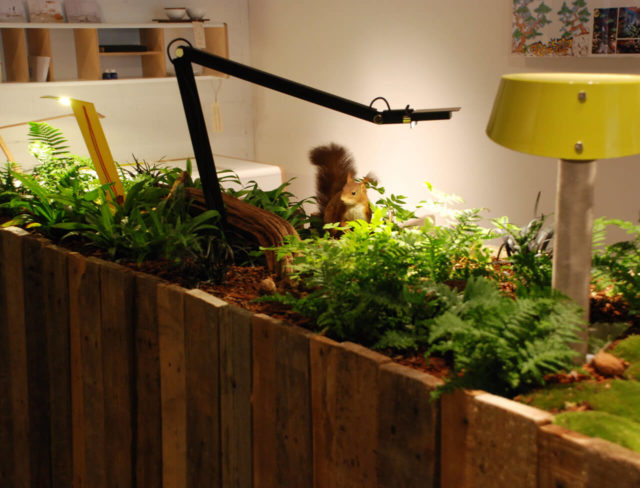 open door at design studio
ellenberger studio opens its doors for in-house exhibition together with garden designer Olof Schlittenhardt.
Close cooperation between garden designer Olof Schlittenhardt and Jannis Ellenberger for annual local event "Kunst im Viertel" turned out to be very fertile and creative. The designers transformed the interior of the their shared studio into a forest with trees and real forest animals even with a small pond surrounded by moss. Samples and prototypes of table lamps seemed to  grow out of the soil like mushrooms. The moist and heavy smell of nature was ever-present and made the visitor experience a moment calling for all senses.